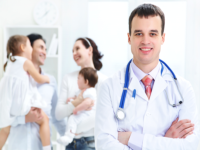 We are a preferred provider for Pediatric Private Duty Skilled Nursing care servicing infants, children and young adults up to 20 years of age. By meeting the unique needs of our youngest patients, we are setting new standards of excellence for Pediatric Home Care. We do this by advocating for the families and providing superior Skilled Nursing care.
Our Professional team of Registered Nurses and Licensed Vocational Nurses performs a wide range of High Tech skilled nursing services to our pediatric patients with diagnosis including but not limited to:
Tracheostomies
Spinal Cord Injuries
Premature Birth
Nebulizer Treatments
Parapalegia
Neuromuscular Disorders
Oxygen Administration
Autism
Sickle cell Anemia
HIV/AIDS
Constant Nurse Supervision while at school
Mechanical Ventilaton
IV Therapy
Neoplastic Diseases
Feeding disorders (cleft lip/palate, NGT, GT/, JT, G-tube)
Quadrapalegia
Gastrointestinal Disorders
Cerebral palsy
Mental Retardation
Downs Syndrome
24-hr Nurse Support
Colostomies
Infectious diseases
Wound Care
Respiratory Syndrome & Dysfunctions
Cardiovascular Abnormalities
Traumatic Brain Injuries
ADHD
Diabetes
Renal Diseases
Case Management
Initial RN Onsite Evaluation
We coordinate care with your child's hospital discharge planner and help ensure that all Physician orders and appropriate equipment are in place for the transition to home.
For immediate answers to your questions or to inquire about out pediatric services, please call to speak with our representative for more details. After a referral for your child is received, our Administrative Support Team gets authorizations and approvals necessary for your child to receive the care that he or she is entitled to have.
WE ACCEPT A VARIETY OF DIFFERENT INSURANCE PLANS INCLUDING MEDICAID.