Also known as physiotherapy, our experts will help you get back what you have lost. A Nurse Angels Home Health, Inc. is absolutely invested on how we can improve the daily living functioning of our patient. They may provide the following: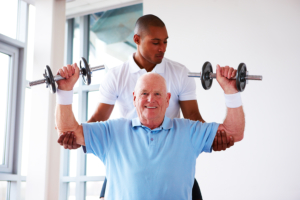 Education and Training in the use of Assistive Devices
Body Mechanics Training
Exercise Programs
Muscle Re-Education
Relearning Daily Living Skills And Self-Care Skills
Strength Training
Muscle Therapy
Flexibility Training
Vestibular rehab
Post knee surgery specialty care & Joint program
Post hip surgery specialty care & Joint program
Prosthetic training
Find out more by calling us at 817-522-1066 or using our online contact us form.